E-Motion Rollers (Manual, Smart or Ultimate Flex)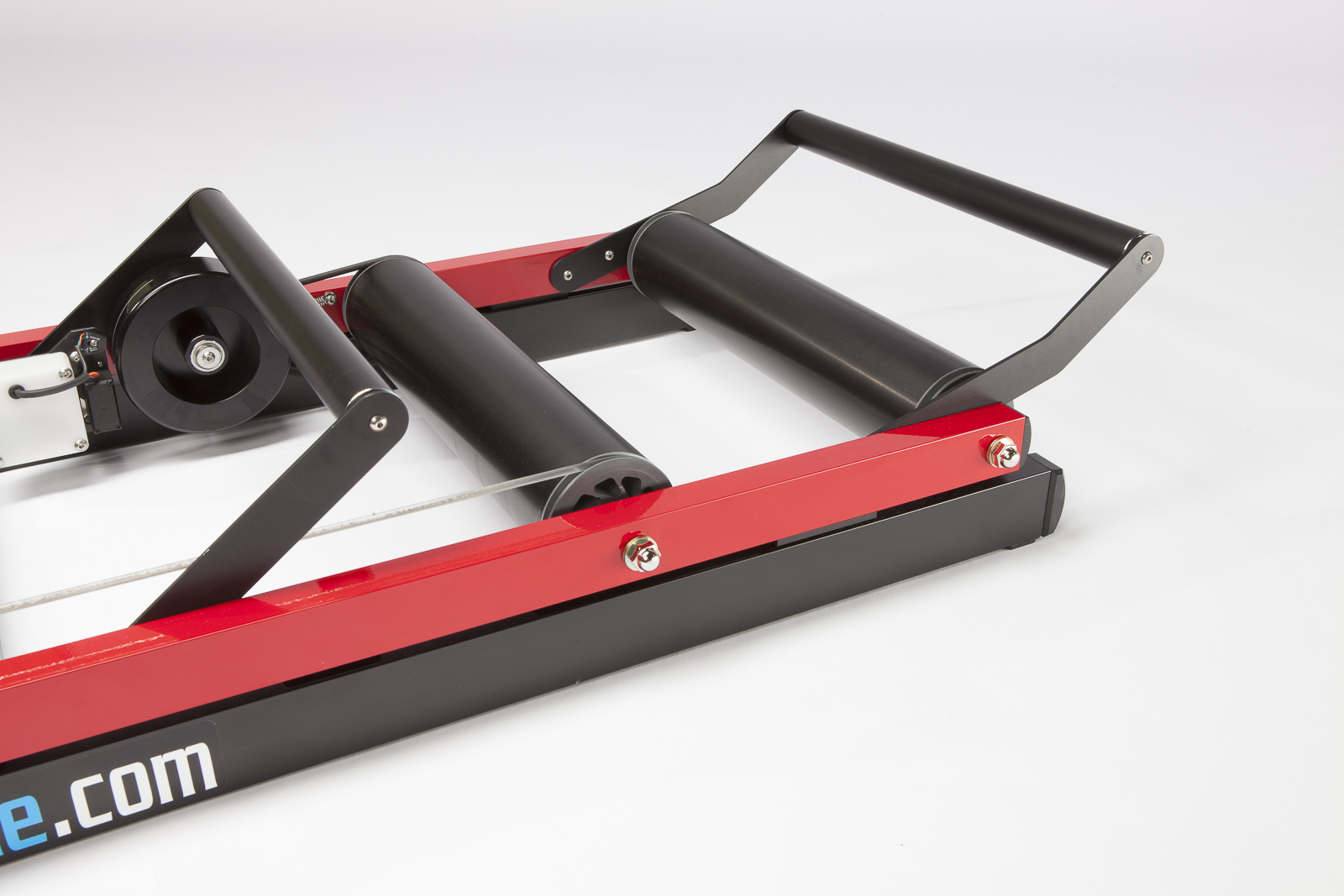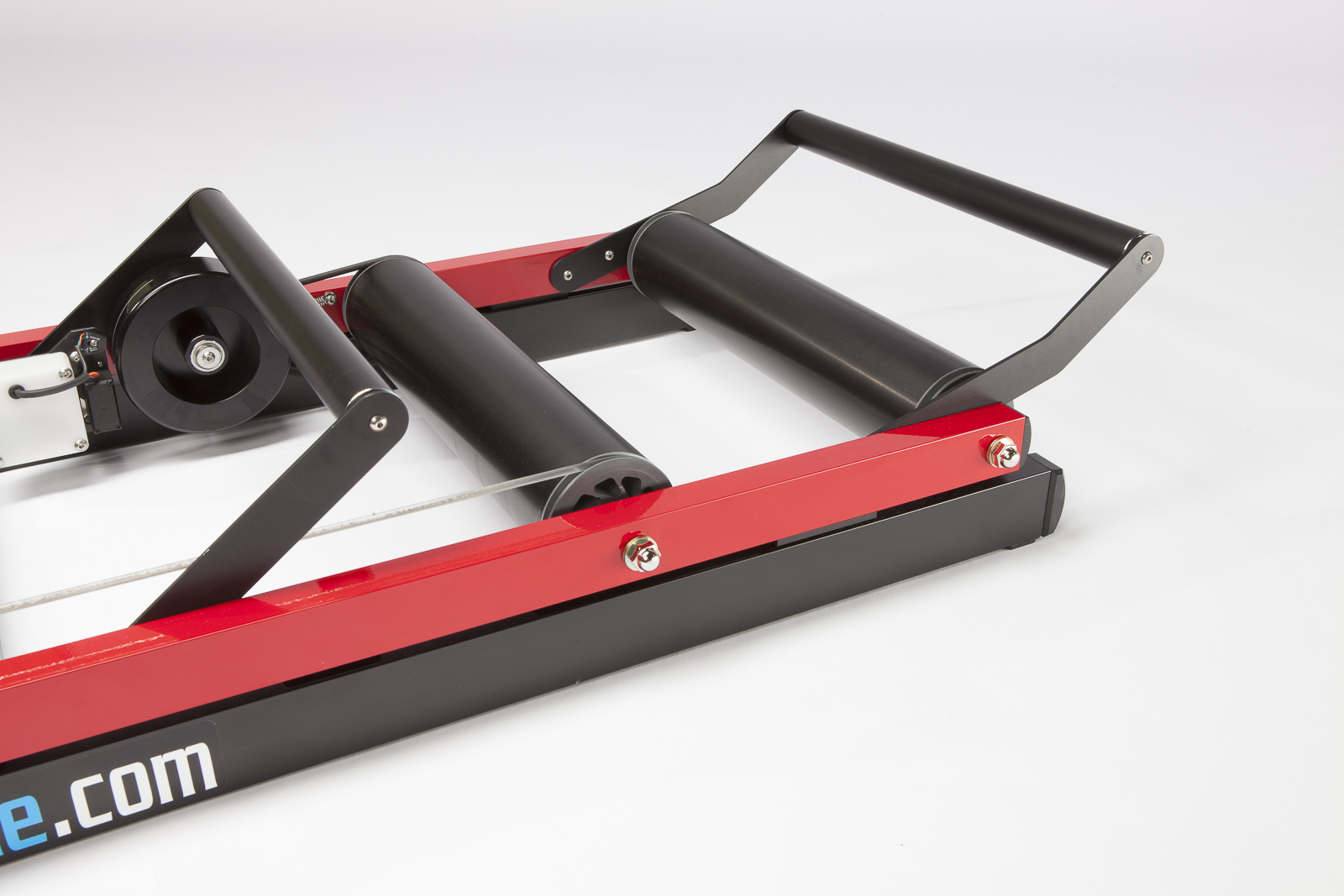 E-Motion Rollers (Manual, Smart or Ultimate Flex)
Rollers are available in 3 different option packages: MANUAL, SMART and ULTIMATE FLEX
*MANUAL features 4 hand selected resistance settings. Select the resistance level before getting on the bike.
*SMART features our latest SmartPower adaptive resistance control.
*ULTIMATE FLEX is the Smart package with the addition of the FFS (Floating Fork Stand) which allows you to quickly switch from a roller to a rocking "Flex trainer" to get the most out of your Zwift sessions. It's like two machines in one!
See the full FFS video review here: https://www.youtube.com/watch?v=AARlmQn3dbU
More FFS info here: http://www.insideride.com/buy/floating-fork-stand-ffs
SmartPower video review: https://www.youtube.com/watch?v=J_7K-ysiKi4&feature=youtu.be

SmartPower RESISTANCE - ANT+ FEC and BLUETOOTH. Compatible with apps such as Zwift, TrainerRoad, Sufferfest, etc.
SmartPower resistance control is available as a factory installed option with new rollers or as an upgrade kit for existing rollers.
* Compatible with popular cycling apps such as Zwift, Trainer Road and The Sufferfest
*Max slope 10%. Max power 800 watts
*Includes free ios or Android app for stand-alone operation. Makes setup easy and updates firmware automatically.
* Connects to your power meter for enhanced accuracy and self calibration
* Indicator lights give status at a glance
* Factory installed means no assembly required...ready to ride straight out of the box
* SmartPower is compatible with ANT+ power meters and FEC apps. Also compatible with the new Bluetooth FTMS for smart trainers. Not all apps support FTMS yet, but it's probably coming. Check your favorite app if you intend to use Bluetooth. SmartPower User Guide: http://www.insideride.com/smartpower-user-guide
Wheelbase range: 36.5" (93cm) to 42.5" (108cm)
Drum Diameter: 3.25" (8.25cm)
Storage Size* (Approximate): 58" (148cm) x 20" (51cm) x 7.5" (19cm)
* For Storage. Space required to safely operate is larger.
NOTE: FEDEX will not deliver without signature.
*****IMPORTANT***** IF PAYING WITH PAYPAL…
PLEASE ADD YOUR PURCHASE TO THE SHOPPING CART BEFORE PROCEEDING WITH PAYPAL
E-Motion rollers are packaged in a box measuring 62 inches x 22 inches x 8 inches, approximately 30 lbs (13.6 Kg) and are shipped via FedEx with the requirement of a signature to receive the package; FedEx will not leave the package without a signature. Please plan your choice of delivery address accordingly.
Please also be sure to enter your phone number during checkout as this is required by FedEx.