Free your wheel
and experience the E-Motion roller feel.
This isn't your ordinary bicycle roller.
Patented free motion
technology makes long indoor rides on the E-Motion rollers more comfortable, realistic and fun.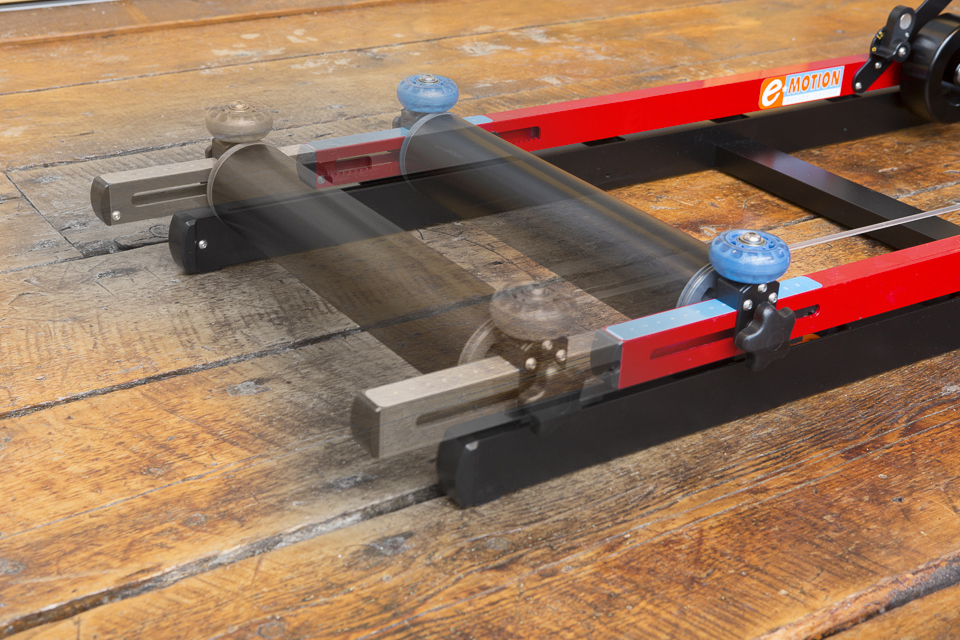 Bumpers keep you rolling
reducing the risk of rolling off by gently nudging you back on track.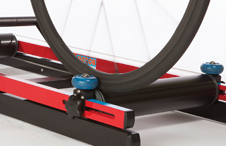 Front bumper wheels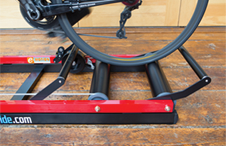 Rear bumper bars
Crank up the watts
with non-contact magnetic roller resistance. Multiple settings allow you to dial up your efforts.
Check out our wireless option.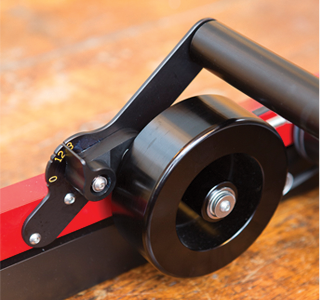 Precision made aluminum drums
create a quiet and smooth rolling surface that won't wear your tires down.
Tool free wheel base adjustment
allows for fast and precise accommodation of a wheelbase 36.5in (93cm) to 42.5in (108cm).
Designed primarily for road bikes, most 26" hard-tail and some smaller 29" hard-tail mountain bikes will fit. Check your wheelbase length or Contact Us with your model, year and size if in doubt.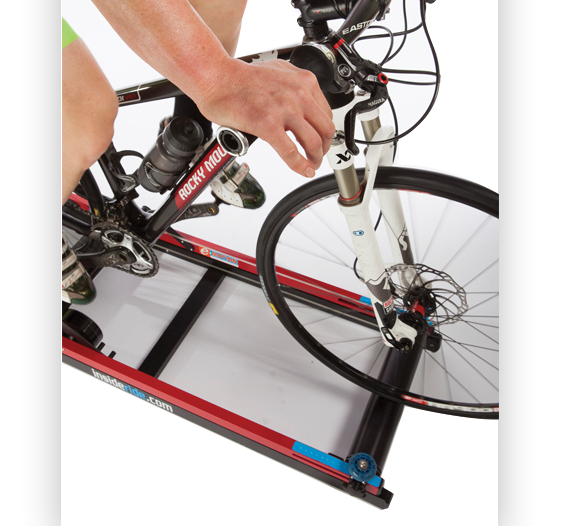 From $900
with FREE SHIPPING within the continental United States.